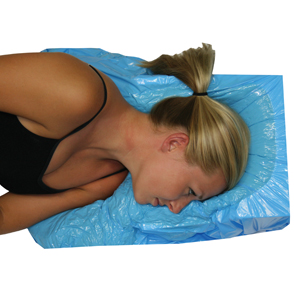 LHF
Lateral Head Form
The Lateral Head Form allows the head to lie laterally when the patient is positioned on their side. Soft, comfortable foam molds to the contour of the side of the patient's head, face, and shoulders. This foam support makes it easy to reproduce the set-up with precision and accuracy for daily treatment.



IHI
Imaging Head Immobilizer
The IHI was designed to fit inside most head holders. Now patients can be scanned with PET or CT and taken to RT and treated in the exact same position. When immobilization and repositioning is critical, the IHI delivers pinpoint targeting and accuracy.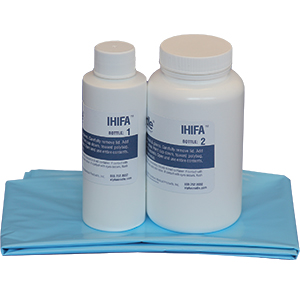 IHI foaming agents deliver the exact amount of foam needed for comfortable head support.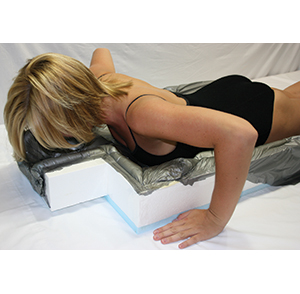 CNS-A
Central Nervous System Adult Form
The Central Nervous System Adult is designed for children from 8 to 18 years old. The CNS form's patented design immobilizes from around the patient's head and face, to the patient's hips. A unique, hand-made face mold creates a pillow of foam around the forehead, cheek bones and mandible, while allowing free and easy breathing through the bottom of the form. The patient's eyes, nose and mouth remain free and open in the form.
» Technical papers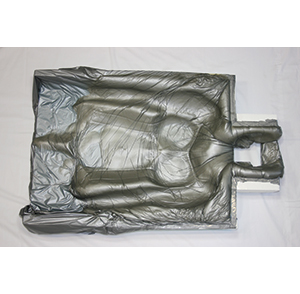 CNS-P
Central Nervous System Pediatric Form
The Central Nervous System Pediatric is 20% smaller than the CNS-A. It was designed for smaller children, 18 months to 6 years.
CNS forms come with special sheeting that makes an exact mold for extreme positioning of your patient.
» Technical papers